About Israel Women's Network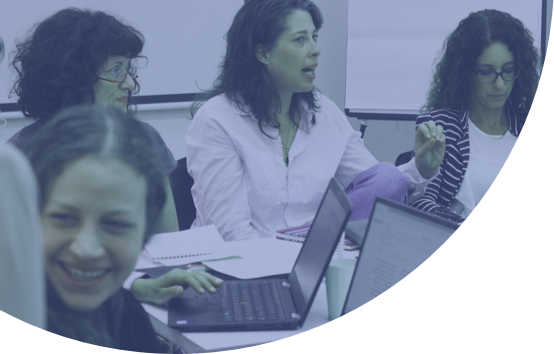 The Israel Women's Network – Leading in the creation of knowledge and tools for the promotion of Gender Equality in Israel. 
The Israel Women's Network (IWN) was founded in 1984  with the aim of promoting a better society in Israel through social equality by focusing on women's equality and creating the social, physical, economic and judicial conditions for their prosperity.  During the past three decades, the IWN has acted to promote equality in different fields and has made landmark achievements in promoting female representation on the Board of Directors of public companies, opening new positions for women in the IDF, promoting anti sexual-harassment legislation, furthering the legal acceptance of a broader and more effective interpretation of the equal pay law and advancing protective labor legislation.
 Since the foundation of the IWN, over thirty years ago,  IWN members, as well as other women specializing in Gender Equality, have recognized the need to reevaluate the role of the organization in the larger scheme of Human Rights and Women's Rights organizations in Israel. On May 31st, 2016, new leadership was elected for the IWN, enriching the organization's composition with leading women from Israel's various sectors: lawyers, local politicians, businesswomen, gender researchers, artists, etc. After an in-depth analysis of various Israeli foundations and social organizations currently active in similar fields, a decision was made to transform the IWN into an Activist Think-Tank dealing with fundamental issues which are crucial in achieving gender equality for Israeli citizens. The Israel Women's Network aims to work in cooperation with the various grassroots organizations to create an informative infrastructure and map the various areas viewed by the IWN as crucial for the advancement of gender equality.
The IWN's future is focused on becoming a center of knowledge:   to gather data on women and women's issues, to learn and then teach means of actions to policy makers, to conceptualize and draw conclusions from the acquired knowledge and to develop a toolkit for effective action. The IWN will work in constant collaboration with grassroots organizations while establishing the framework for their actions and enlisting them to a feminist vision in order to maximize the social impact of the forces working toward the equality and prosperity of women.